Original story by Andrzej Zulawski, written by Peter Cohn. Produced by Jerry Kutner, Alain Jakubowicz (Masters Of The Universe post-production supervisor & Sweepers editor), with John Rodsett and Joseph Poma (Dolph's trainer) co-producing. Production company: Abba Entertainment. To be shot in Thailand or Philipines.
The project started out at Cannon in 1987-88 with Menahem Golan wanting to produce Andrzej Zulawsk (who came up with the concept and story) like he had produced Jean-Luc Godard and John Cassavetes. Golan hired young writer Peter Cohn to write the screenplay with Zulawski and flew him to Paris (where the director lived with his then wife Sophie Marceau).
When Cannon got troubled, the project went to the defunct company Abba Entertainment, who attached Dolph Lundgren and announced/pre-sold it at the 1990 AFM and Cannes film markets. Lundgren said that the story was really interesting but the producer (Jerry Kutner) had financial problems.
Updates:
"He will move on with Le Tigre (in French in the text), a production which secret is jaleously kept" from Cine-News, # 24, May 1990
"Dolph Lundgren's projects include the already mythical and unlikely Tigre, which upcoming directing was confirmed by Zulawski himself and created a sensation in Cannes!" from Cine-News, #25, July 1990 (translated from French)
"What is about your film project with Zulawski? -It was a project all that is serious, but there was production matters, I regret because I 'd like to work with him. I met him in Paris, his story was really very interesting. It isn't forgot, it will happen maybe." Dolph Lundgren in Cine-News, #28, January1991 (translated from French)
"Mystical adventure in the vietnamese jungle, Le Tigre was to be directed by an ace of filmmaking, Andrzej Zulawski (...) but soon got down in limbos." from Seven Sept Magazine ("The Peacekeeper" issue), n°1, September 1999 (translated from French)

Too bad, Dolph working with an authentic European author would have been great!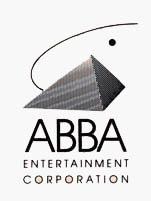 JERRY KUTNER and ALAIN JAKUBOWICZ present an ABBA ENTERTAINMENT production "LE TIGRE" starring DOLPH LUNDGREN produced by JERRY KUTNER and ALAIN JAKUBOWICZ co-produced by JOHN RODSET and JOSEPH POMA directed by ANDRZEJ ZULAWSKI screenplay by PETER COHN
© 1990 Abba Entertainment Corporation