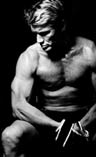 According to the original novel writer himself, Frederic Lindsay, the motion picture adaptation of Jill Rips is "a travesty of a good and serious novel".
It was originaly to be direct by Scotish Gareth Wardell (who co-wrote the script based on the 1987 book) and starring Tom Berenger. "Producer Gareth Wardell helped nurture the careers of directors Michael Caton-Jones and Gillies MacKinnon before moving to LA three years ago. He looked set to direct his first film, Jill Rips, last summer with Tom Berenger. But the project collapsed at the last minute, leaving Wardell high and dry up his canyon in Malibu." (from The Herald, 3 June 1999)
When Dolph Lundgren and his former Storm Catcher director Anthony Hickox were involved, the main character was re-named from Murray Wilson (as in the book set in Scotland) to the more germanic name Matt Sorenson (This is why most plots on videocovers speak of Murray Wilson). The script (as the book) was set present day, then Hickox had the idea to transpose it in the seventies (the date 1977 was imposed by the studio) when "the whole SM scene was much more alive before the internet". Another major change is that the character isn't investigating on his brother's death (who's actually part of the story), but only on men's "Jill"-signed murders.
In his DVD (US, Columbia TriStar, 2000) audio commentary, Anthony Hickox (who had offered Dolph Lundgren the part of Frankenstein in Waxwork II years before) tells about changes from the ("very well written") original script and the editing (involving the director & the editor Brett Hedlund (Storm Catcher) of course, but also the executive producer Damian Lee (Agent Red, Legion) and the star Dolph Lundgren as well).
Close-ups were re-shoots as for Dolph's request who wanted we saw his face in the cemetery scene,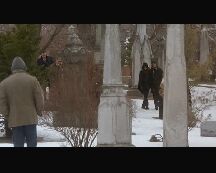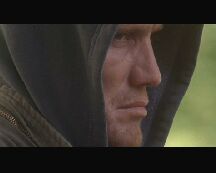 as well as for the meeting scene between Matt Sorenson (Lundgren) and Irene (Danielle Brett) (originaly in two wide shots)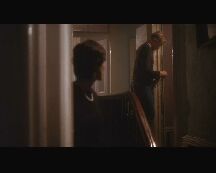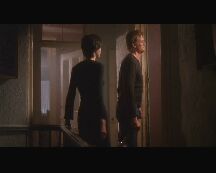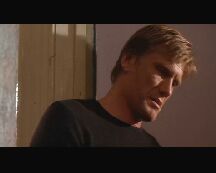 The three following scenes were reduced at editing, and were supposed to be longer :
- the meal with Irene was to be much longer and hardly edited for it's a sat diner that contained a lot of dialogues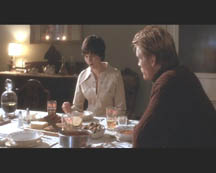 -the scene in which Matt (Dolph) discuss the case with his cop friend Eddie (Richard Fitzpatrick) while having a drink, was rewrote to shorter it from 8 pages of dialogues to 3 pages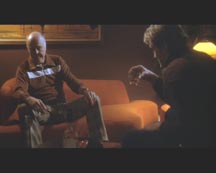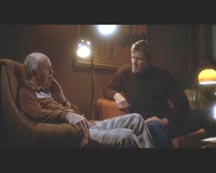 the dream sequence was edited and re-cut (apparently upon Lundgren and Lee's decision), "which annoyed Hickox, "because it showed the vicioussness of the woman and lost its impact".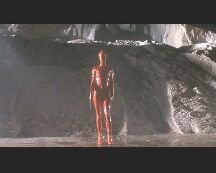 shots of the woman were filmed outside in the cold winter of Toronto, whereas the shots with Dolph were done in studio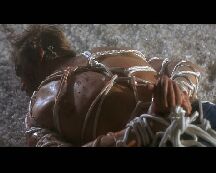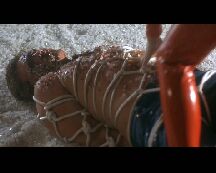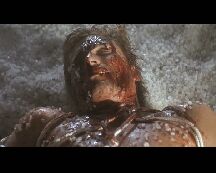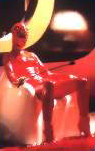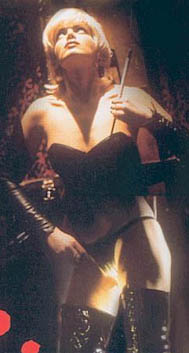 pictures captured from the DVD released by Paramount/F.I.P in France