Fit Forever
Exclusive Swedish edition book review
courtesy of Bonnier Fakta / Fitness Förlaget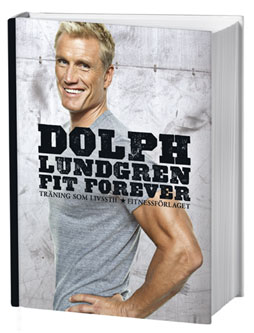 Dolph Lundgren first announced working on his fitness book at the launch of his first official site back in 2003. Working title was then "FIT" and used some of the great shots by M. Glaviano. Then he got caught up with directing and other projects and was working on the book on and off. In 2006-2007, Dolph started collaborating with a London company to launch a brand of fitness products, supplements and sports clothes and fitness "apparels". Didn't work out. Dolph went to develop his products on his own in Sweden.
In 2010, in the wake of THE EXPENDABLES release, Lundgren went back to his book and planned to release it in Sweden the following year, making a deal with Swedish publisher Bonnier Fitnessförlaget.
Now after all this time and 24 years after MAXIMUM POTENTIAL workout video that he made after ROCKY IV, Dolph's autobiographical fitness book is finally out in his home country (with hopefully an international release to follow)!
As you can see on the pictures below, it's not just a book but a beautiful piece you can show off on your coffee table!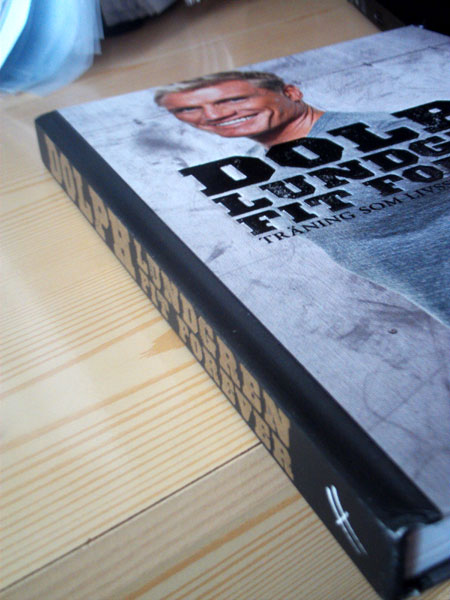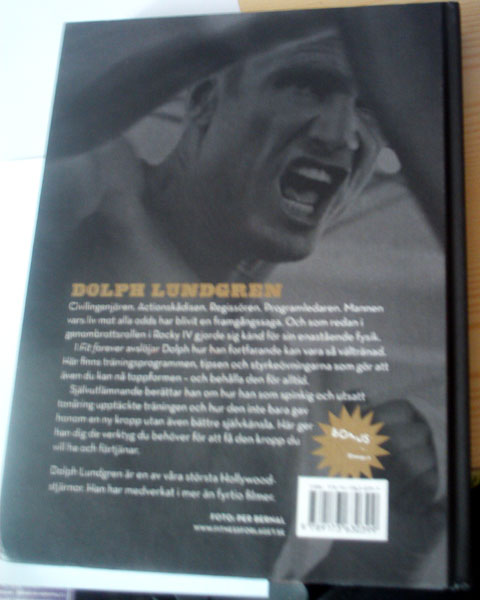 With 176 pages printed on very nice paper and dimensions of 20x26,5cm (7,9x10,4 in) , the piece weights its weight.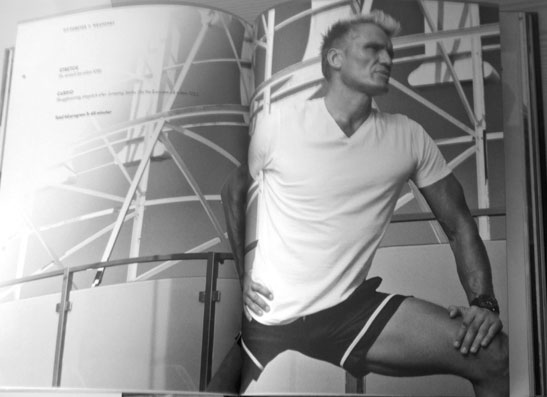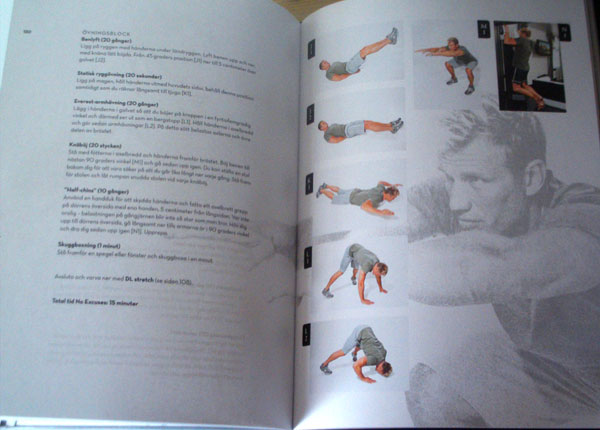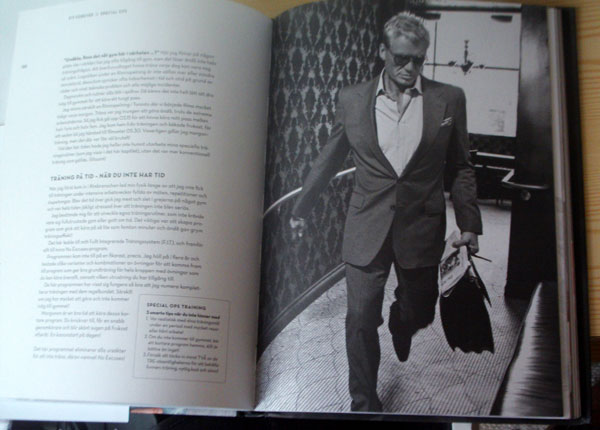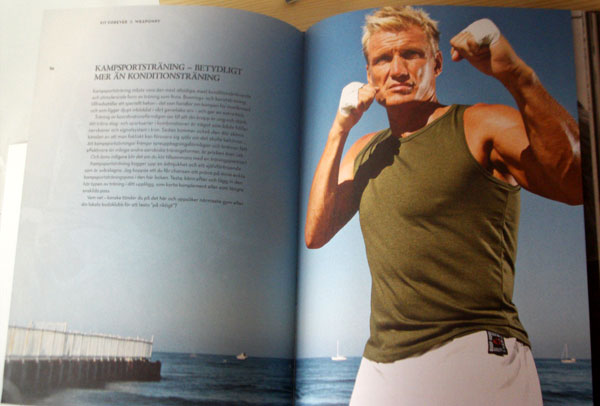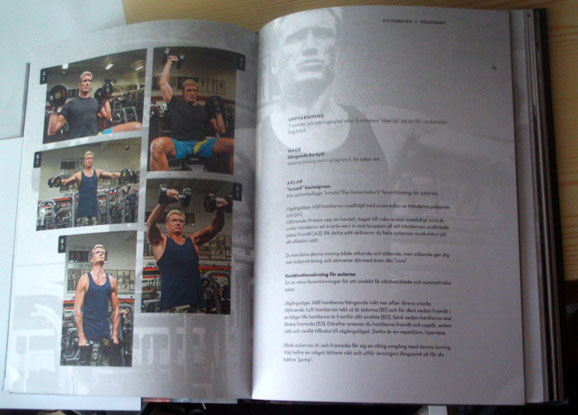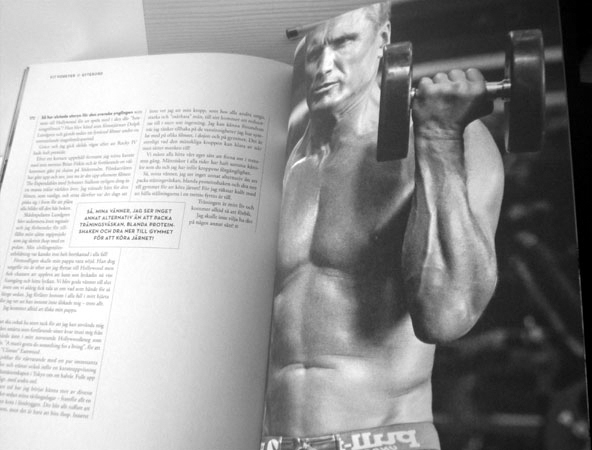 It's not a paperback, it has a very nice hardcover with embroiled title and classy black edge and backcover. It also has index cards at the end with 4 different fitness programs.The content seems well balanced between Dolph's own thoughts and stories, and workout exercises and tips. Photos are plenty, with lots of beautiful full page (and a few two-pages wide) pictures taken by Per Bernal, whether it's training shots on the beach, in the famous Gold Gym or in a restaurant with classy "Dolph in a suit". And if course all the pics of the exercises described by Mr. He-Man himself, with a big shots in the background…