Given the film's running time, it sure must have been heavily cut.
The production screenplay contains a much longer opening and notably introducing Kenner's former Japanese partner Eddie. As written it could have been at least 10 minutes longer.
There is also a longer (than the one preceding the final showdown) martial arts training montage of Kenner at the begining.
After the bath fight sequence was supposed to be a car chase that would end up with a fight in a sporting store.
More dialogue and exposition was obviously in the script as well.
"The director, Mark Lester (Commando) delivers but a reduced feature [...] because of the numerous sequences which are so crapy they would mess up the ones that remain OK. Unstatisfied, Warner Bros releases Showdown In Lttle Tokyo on the sly in American theaters." (from French Impact, n°52 August 1994)
"Showdown In Little Tokyo is coming to DVD [...] Unfortunately it is still the cut version" from Impact (UK), issue 115, July 2001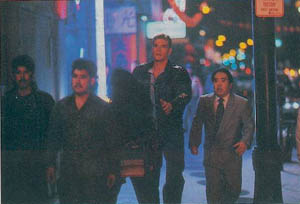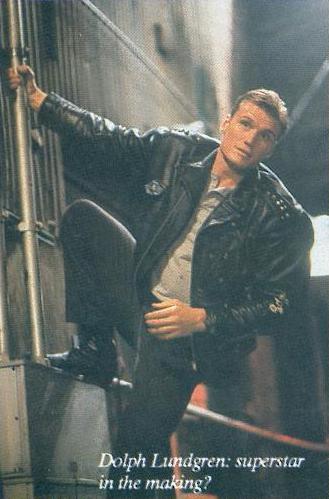 pictures from Video Plus, n°32, October 1990 (Germany) and Impact (UK), April 1992

The shots below appears only in the theatrical trailer and was probably part of the training sequence before final showdown.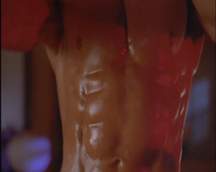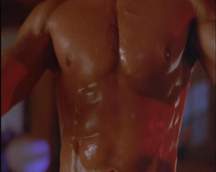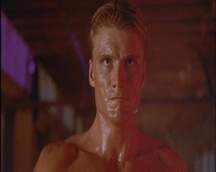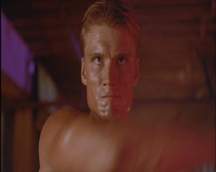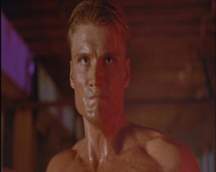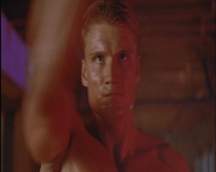 captured from the trailer, featured on the European Warner Bros. DVD released in 2001