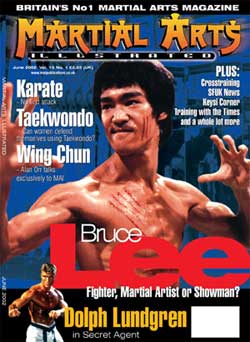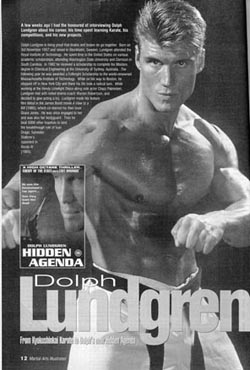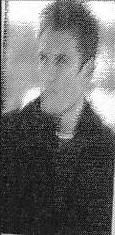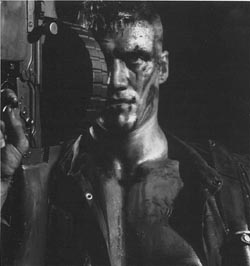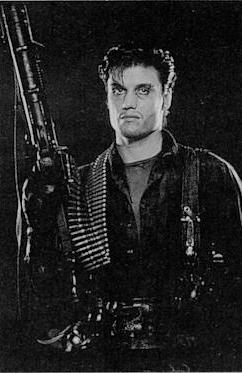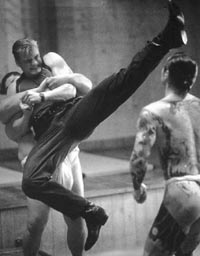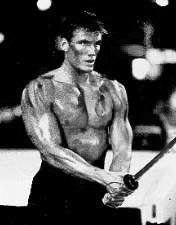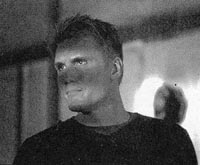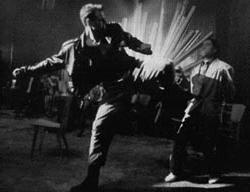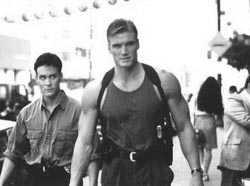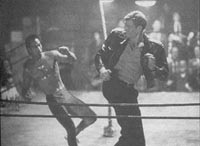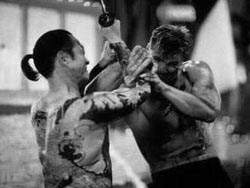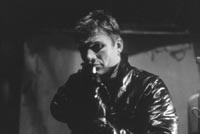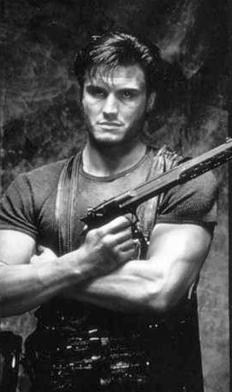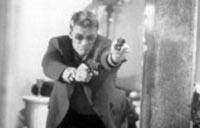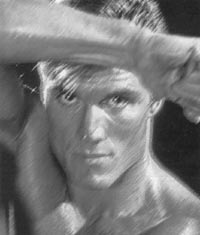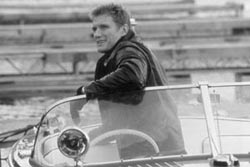 Dolph Lundgren
From Kyokushinkai Karate to Dolph's new Hidden Agenda
by Andrew Staton, Martial Arts Illustrated (UK), Vol 15 No 1, June 2002
A few weeks ago I had the honor or interviewing Dolph Lundgren about his career, his time spent learning Karate, his competitions, and his new projects.
Dolph Lundgren is living proof that brains and brawn do go together. Born on 3rd November 1957 and raised in Stockholm, Sweden, Lundgren attended the Royal Institute of Technology. He spent time in the United States on various academic scholarships, attending Washington State University and Clemson in South Carolina. In 1982 he received a scholarship to complete his Masters degree in Chemical Engineering at the University of Sydney, Australia. The following year he was awarded a Fulbright Scholarship to the world-renowned Massachuesetts Institute of Technology. While on his way to Boston, he stopped off in New York City and there his life took a radical turn. While working at the trendy Limelight Disco alongside actor Chazz Palminteri, Lundgren met with noted drama coach Warren Robertson, and decided to give acting a try. Lundgren made his feature film debut in the James Bond movie A View to a Kill (1985), which co-starred his then lover Grace Jones. He was once engaged to her and was also her bodyguard. Then he beat 5000 other hopefuls to land the breakthrough role of Ivan Drago, Sylvester Stallones's opponent in Rocky IV (1985).
The success of this film led Lundgren to star in numerous films, including Masters of the Universe (1987). The Punisher (1989), Showdown in Little Tokyo (1991) opposite the late Brandon Lee, Universal Soldier (1992) and Johnny Mmemonic (1995). In 1993 he starred in Pentathlon (1994), an action-drama which he also produced under his own production company, Thor Pictures (also known as Red Orm Productions). While most of his films tend to typecast him as a bidcep-bulging hero, Lundgren is also a founding member of 'Group of Eight', a New York theatre group started in 1994 which performed "Another Octupus." A world-class athlete, Lundgren took up martial arts at fourteen and has achieved his 3rd degree black belt in Kyokushinkai Karate. His accomplishments in the sport include being the captain of the Swedish Full-Contact karate team and the winner of the European Heavyweight Full-Contact Karate Championship in 1980 and 1981, as well as the Australian heavyweight division title in 1982. Lundgren's lifelong interest in physical fitness led to his 1987 workout video called Maximum Potential. in addition to his Karate expertise, he was selected to serve as team leader of the the 1996 U.S. Olympic Pentathlon Team. He is married to Annette Qviberg Lundgren, a jewellery designer and fashion stylist. The couple divide their time between London and Marabella, Spain, and their daughter Ida was born in April, 1996. He speaks five languages, Swedish, English, German, French and Japanese.
Andrew Staton: Dolph, when did you first decide to learn martial arts?
Dolph Lundgren: I guess I was about fourteen and I was living in the northern part of Sweden with my grandparents because there was a bit of a problem in school. I wasn't studying, I was running around with the wrong company, so I was sent up there to a small village. There was a Karate instructor in a slightly bigger town and I started with him. I did Judo at the same time and Gojo Ryu Karate, it was something I took to instantly. Then I moved to Stockholm a couple of years later when I was about sixteen and that was when I started to do Kyokushinkai Karate with a British sensei named Brian Fitkin.
What do you like about this style of Karate?
Well, I have done Judo and other styles through friends and contact with people in the movies. These are Kendo, Aikido, Jujitsu and self defense, but what I liked about Karate was that it was really tough, it was a bit of a challenge and a bit scary. There was body contact and I suppose I was trying to get more self confidence because I was quite insecure as a youngster.
How did you feel when you went into you first Karate competition?
I felt terrible. I was extremely nervous having built up incredible pressure on myself I always put myself under pressure, because physically I felt insecure and incapable of coming up to my own standards. When I was younger I had a few allergies and asthma, which limited my sports until I was about fourteen, I felt pretty bad and I really wanted to do well, and of course when you get nervous you tense up and you can't react quick enough. My strength was that I kept coming back and I never gave up.
Were you always very tall?
Not always. I don't think I started growing tall until I was fifteen, and until then I was average, even below average height. I remember in summer I was usually quite ill, I couldn't see through my eyes due to hay fever and I had to take medication so I was quite sick, but as I started growing up I lost these allergies.
You started learning martial arts before the Kung Fu craze of the early seventies, did that effect you when it came along?
I had started Karate only a few years before the Bruce Lee craze started, but Sweden is quite isolated, we did know of Bruce Lee, but his movies did not appear in my country until later. The Kung Fu craze did hit Sweden but it wasn't until the late seventies. Before that, you didn't need a lot of expensive equipment, there weren't any aerobic classes, not even body building existed, so the sports you could do were football, hockey or martial arts.
How did you feel when you got your first black belt?
My fist Dan? Oh boy, it felt great. I got that on in 1981, and of course by then I had been training pretty hard for about six years and you know I had competed. I competed in top European tournaments and point fighting, then I started with knock down in contact fighting and won some tournaments and really came into my own. I was a Karateka, therefore my first Dan was a great experience because I had been a shy kid and I had felt really embarrassed about my body, so to get a black belt in Karate made me feel proud of myself.
Do you feel that if you went into a Karate competition now opponents would feel daunted by your size and power?
I don't compete now, but if I spar sometimes yeah, I recognise that. When I took my third dan a couple of years ago, obviously I did some sparring with twenty-five students and when I got my fist black belt some of them hadn't even started training. Of course they were a little intimidated, but at this point I don't have anything to prove, I don't feel I have to beat somebody up, so in general I think it's a good experience for me and for them.
If somebody asked you to describe why it was a good idea to learn martial arts or Karate, what would you say?
I think it teaches you to understand yourself better, because you are putting yourself under stress and you have to prove yourself. I think you are able to understand your character and it gives you a stronger character and a commitment to yourself. You learn to respect other people, to understand your own weaknesses, so I think the most important reason to learn Karate or a martial art would be on a character level. Most people who are real martial artists are quite pleasant and decent people to know.
Did you ever consider male modeling, because you got your first break in the James Bond movie A View to a Kill?
Yes, I did do some male modelling when I came to New York. I was on my way to Boston to study at M.I.T. which is an engineering school. I met a singer called Grace Jones who was a high profile character at that time, I had met her in Australia when I was studying there. I came to New York and did some modelling because I was trying to get my green card so that I could work in America, and make a few bucks on the side. The View to a Kill thing was simply, because I was on the set, and Grace was in the movie and they just wanted someone to point a gun at Christopher Walken. It wasn't really a break that would launch my career, that came with Rocky 4.
What was it like working with Stallone?
It was very exciting. I was in Sydney in 1982 fighting in the Australian open, studying engineering and I went to the movies and saw a film called Rocky 3. I thought it was great and the music was uplifting, little did I know that I was to appear in the next one. I had no thought of becoming an actor and of course when you get to act with Sylvester Stallone, you fight, spar and train together, becoming friends I would say. It was a good experience for a young kid from Sweden.
As soon as you finished Rocky 4, you were offered another movie which was as He-man in Masters of the Universe. What did you think about this movie?
That movie was a big responsibility for me in one way because in the last picture I'd played a co-star, opposite a big star, Stallone. I was just the heavy so I didn't have a lot of pressure to appear outside the picture for publicity, but with Masters of the Universe, it was an important image for Mattel, the toy company, so He-man was a lot of additional pressure at that point when I had just got used to being a movie star, instead of a guy who pounded the bag every day. It was an adventure but that was the beginning of searching to find myself again, after becoming a name so to speak.
After this you did several high action movies like Red Scorpion and Punisher, but then you moved back into a martial arts movie called Showdown in Little Tokyo. Can you tell me how that happened?
After that was a Warner Brothers picture and I think they were basically trying to team up two action guys from independent action worlds. It was me and this young kid Brandon Lee, who had a famous father. It was definitely a martial arts driven picture, which I hadn't done before.
Did you have any previous knowledge of Brandon?
Not really, no. I got to know him on the set, working with him, and I quickly realized he wanted to become a star. The kid had an incredible screen presence, he had ambition and much more acting training. I just went with the flow, and I fell into the movies. I never wanted to be an actor, but he had always wanted to be an actor, even when he was a kid and he watched his dad. He had a whole different level of commitment, so I knew he was going to make it.
So what did you feel about the martial arts used in the movie?
Well, thinking back I wish it had been a little more Kyokushinkai driven. My instructor Brian Fitkin was there training me and helping out with some of the fight scenes. I thought it was ok and it had some good stuff, but not compared to The Punisher. In The Punisher we had some real fighters from Hombu, Tokyo and they were Kyokushinkai competitors, who were really good fighters. I think some of the fight scenes have a more authentic feel to them than Showdown. I thought that it was ok and Brandon did well, he was very acrobatic and he really committed himself. I got to do a lot of work with a sword, a katana with a Japanese sword instructor which was a lot of fun. I think it was a way for me to get back into martial arts because I had let martial arts go after Rocky, I didn't practice any more.
You starred in Univeral Soldier with Jean Claude Van Damme, did you enjoy this movie?
It was fun, it was a great part. I was playing a heavy for the second time, and it's a kind of freedom to play the bad guy you have much more fun, you don't feel you have to be Mr. Nice Guy all the time, you don't feel so constrained. I aso had a good time as an actor. we worked out together and I got to know him. He was a young up and coming star, so it was fun to pull weight. It was interesting to work with Roland Emmerich who did Independence Day, he was a really good director.
You got to work with John Woo in Blackjack, how did that come about?
We had the same agent at that time and John Woo wanted to get into television and tried to find a project which we could work on together. Something that would expose his special talents, action and storytelling, and he wanted to use my action background somehow. It went through a lot of re-writes and drafts and finally the movie was a very extravagant shoot for a pilot TV show, it was a ten week shoot so we put a lot of time into it.
Did you enjoy the John Woo style action?
I felt there was more of an opportunity for me there. Even though the pilot didn't go to a series, I felt inspired to work harder, because I knew that Woo was a very good director, and he could make things look good, but sometimes you do a great stunt and it ends up being cut, and is never seen.
How did you get involved in the Hidden Agenda project?
I was approached by the production company. The director was a Montreal filmmaker who had written the script, it was more of a thriller than an action film. I had worked in Montreal before and I like the city and the actors were quite good, they had their own film industry up there, so I thought it would be an interesting project for me.
Do you think you pulled off a good piece of work?
For what it was, yes. I think, looking back it was a little dialogue heavy. One reason I became a movie star was because the camera likes me and that's why you don't have to do so much sometimes. The less you do the better.
Which movies would you say are your best and why?
Well, I think my best work to date is Rocky 4. It's a nostalgic picture for me, I was young and at my peak physically. It reminds me of my career as a fighter and martial artist and also it's a typical example of an action speaks louder than words character. Another film I like that you haven't probably seen is Men of War which was shot in Thailand. It has a good script by John Sayles who is an academy award winning writer, director. It had a good cast and a wonderful location in the province of Krabi on P.P Island where they filmed The Beach with Leonardo DiCaprio a few years ago. This was before it was developed, it was built a bit like Seven Samurai and that's a great picture to watch.
What are you planning to do with the rest of your career, will you carry on with movies or use your chemical engineering degree?
Well (laughing), I won't be going back into chemical engineering just yet, but I did go back to my old college in Sweden and met some of the old professors, they were all shocked to see me there. I'm now living in Europe trying to spend a little more time with my family, so I'm doing a bit of work down here in Marabella, a bit of real estate. My wife's opening some shops there, and we are bringing some stuff in from Asia, clothing and jewellery. I'm trying to diversify, but I do still like the movies and at the moment I'm looking at three projects which will all shoot this year, so I'll probably end up doing two of them, they're all action movies. One's an interesting script, the other's interesting because it's to be filmed in India where I have never been. But I haven't signed yet. I can't say anything at the moment, it's an exotic movie, a bit like Men of War, the big blond guy in the jungle kind of thing.
Can you tell me a little more how you obtained your third dan in Kyokushinkai Karate?
I got my third dan in 1998, and it was a lot of fun. I had to train hard for it, they didn't just ask me because I was famous, so I went through the training with my old friends and I stayed in Sweden four to five months and finally did the grading in July. It is like the highest technical degree in Kyokushinkai you have to know the twenty-five katas and you have to do twenty fights. It takes three or four hours, but it was a good experience, and my instructor Brian Fitkin said that I should get somebody to film it, which I did, because ten years from now you are not going to believe you did it, and I already feel he was right.
Dolph Lundgren, thank you very much from all of us at Martial Arts Illustrated.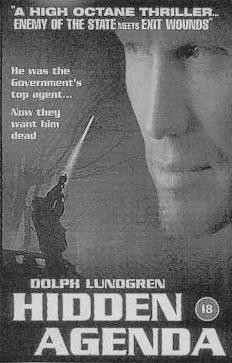 Hidden Agenda
When Dolph Lundgren got his big break in Rocky 4 he really struck gold at the beggining of his career, and when you hit dizzy heights from the word go, it is hard to stay at the top in 'Tinseltown'. With a modicum of success in He-man, Masters of the Universe and The Punisher, Dolph tried to hold on to his new found fame as tight as he could by pairing with Brandon Lee in Showdown in Little Tokyo and with Van Damme in Universal Soldier. Later he teamed with John Woo in Blackjack (just shown on Channel 5), a pilot TV action show, unfortunately it didn't go to a series, but now Dolph's back in Hidden Agenda.
Dolph's really hitting back in this new action thriller distributed by High Fliers, as Special Agent Jason Price who, by special computer techniques, totally erases identities. The machine he uses is called the Daedalus Network and it can lose anyone for good.
Suddenly a ruthless contract killer infiltrates the network and its once-thought impregnable security is blown. Now nobody is safe.
Leaving a bloody trail behind him the assassin threatens to destroy Daedalus and the lives of everyone sheltering in its labyrinth of new names, new cities and new identities.
Determined to stop the killer before it's too late, Price plunges headlong into a murderous world or half-truths and full-blown lies. This is a dangerous world where nothing is what it seems and everyone has a hidden agenda.
This is a great movie and a must for your video library. Dolph is definitely back on form in this well constructed, intellectual action thriller.
back to top